The wide, high bars of the Delcora® FG ensure good moving properties and driving comfort in varying harvesting tasks. The bar angle and sharp shoulder ensure excellent lateral grip. Delcora® FG is forestry machine traction tire with a strong traction bar and excellent cleaning properties.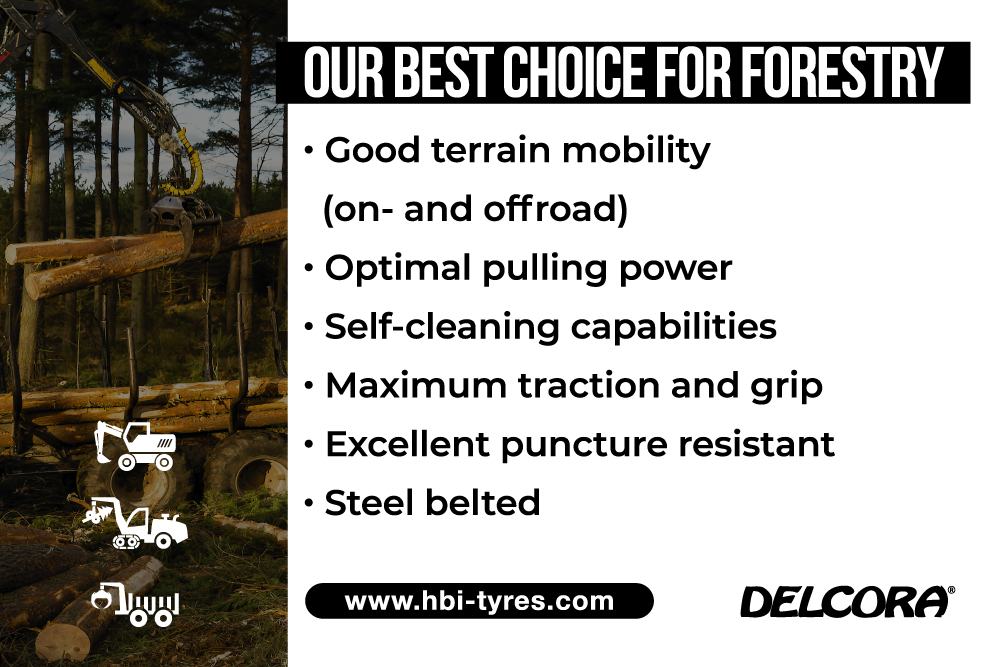 Efficient travel over difficult terrain
Delcora® FG features a tread pattern developed to meet the increasingly stringent demands on load-bearing and traction properties. The wide rib on the tread ensures efficient travel over difficult terrain.
EXCELLENT LATERAL GRIP
Delcora® FG tyre has been made sharper than before and together with the bar angle it ensures firm lateral grip. Delcora® FG tyre also has durable special rubber compound and efficient steel fortification.
SMOOTH ROLLING
Delcora® FG is designed for minimised vibration. Its wide rib enables even, smooth rolling. Made from high quality materials, durable Delcora® FG offers many hours of reliable use in a variety of logging and harvesting tasks.